Location
Frigorífico Pando is located in Pando city, Canelones department, 30 kilometers away from Montevideo, capital city of Uruguay.

Uruguay is a small South American country, between Brazil and Argentina. It has its east cost on the Atlantic Ocean, between parallels 30 and 35 south latitude, and meridians 53 and 58 west length. All its area is constituted in the region known as the Pampas in South America.

It is part of MERCOSUR, fourth economic block of the world, and the main herd at the international level.


Livestock production
Uruguay is a country where the agricultural tradition and the modern combine in perfect balance and harmony. A unique place where Gaucho's pride and its country culture that dates back centuries, is integrated day by day to the world through the incorporation of cutting-edge technology and scientific knowledge.

The natural conditions of the field and the pastures are optimal. Having production systems with constant quality control, and a permanent technological innovation, Uruguay provides its customers around the world with natural, tender, healthy and delicious meat.

In line with the needs of the international markets, livestock production in Uruguay is increasingly attentive to:


Food Safety
Animal welfare
Environmental sustainability


History
Uruguay has an extensive area of fertile ground populated since at least 10000 years ago.

Nevertheless, it was not until cattle was introduced in 1611 by Hernando Arias de Saavedra (Hernandarias), that the region became what was popularly called "Vaquería del Mar" (…). The perfect balance between the weather and the pastures allowed the reproduction of cattle on a large scale.

Thus, even before its independence in 1825, Uruguay was characterized as a propitious land for natural growth of livestock. Throughout all these years, Uruguay has been catalogued as a high quality red meat supplier for the whole world.


Natural conditions
Uruguay is a place of fresh pastures and open skies, free of environmental pollution, with an ideal climate for cattle growth all year round (average annual temperature is 17.5ºC – 62.6ºF).

A country with one of the largest clean water reserves, where snowstorms, land movements, hurricanes and glacial temperatures do not exist.

Also, Uruguay has no air contamination (it is on the 6th place in the environmental sustainability index – 2002 study done by Yale and Columbia Universities, USA, in 142 countries).

All these guarantee the tranquility and, therefore, well being, of livestock.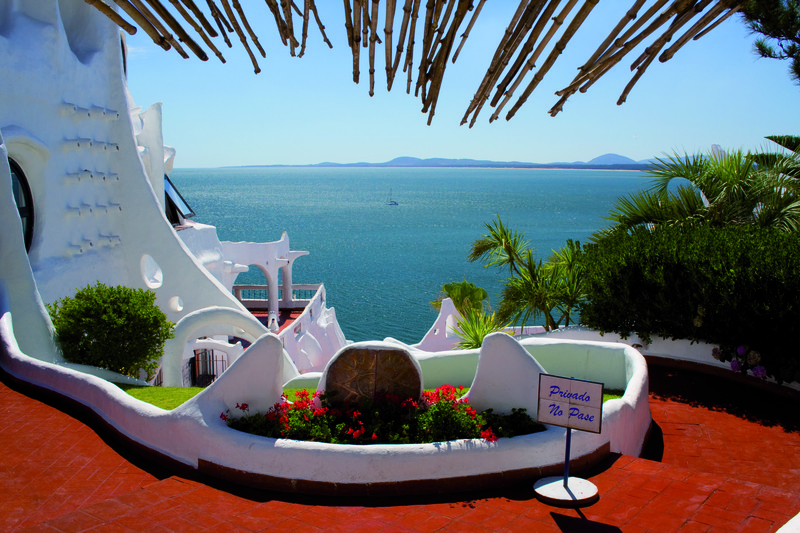 Casa Pueblo, Punta del Este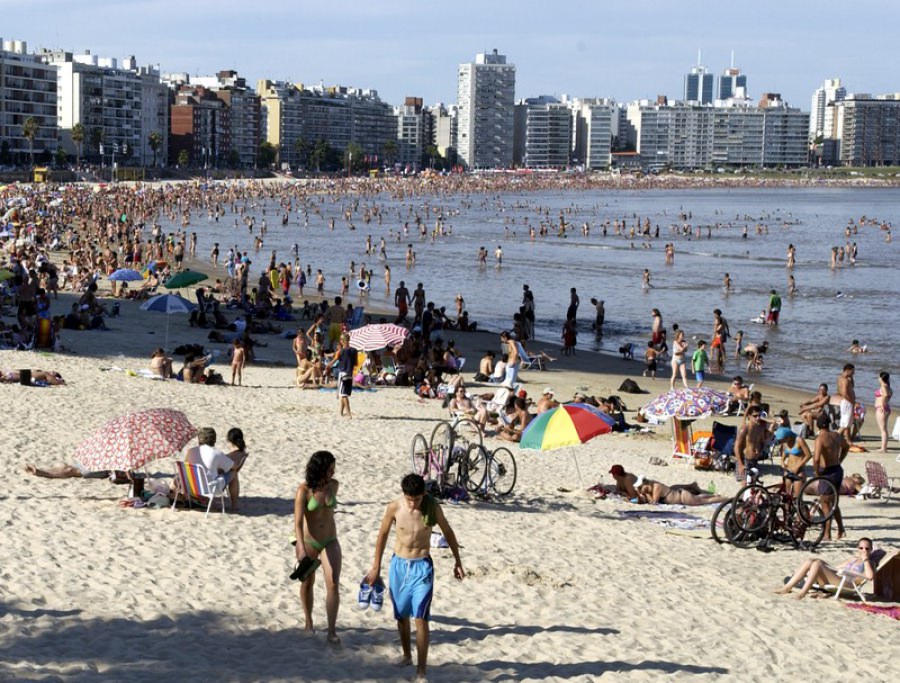 Playa Pocitos, Montevideo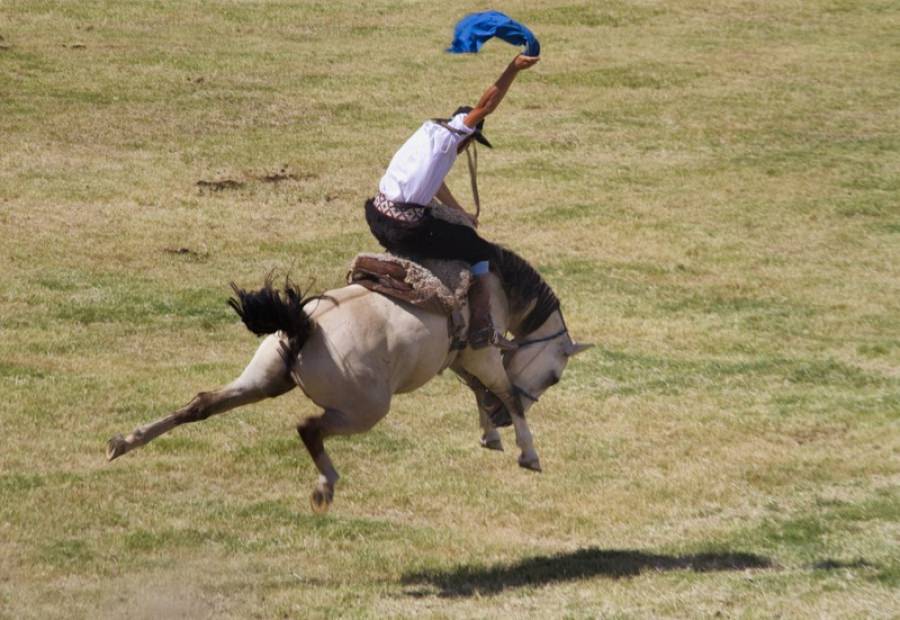 Doma de Potros, Fiesta Criolla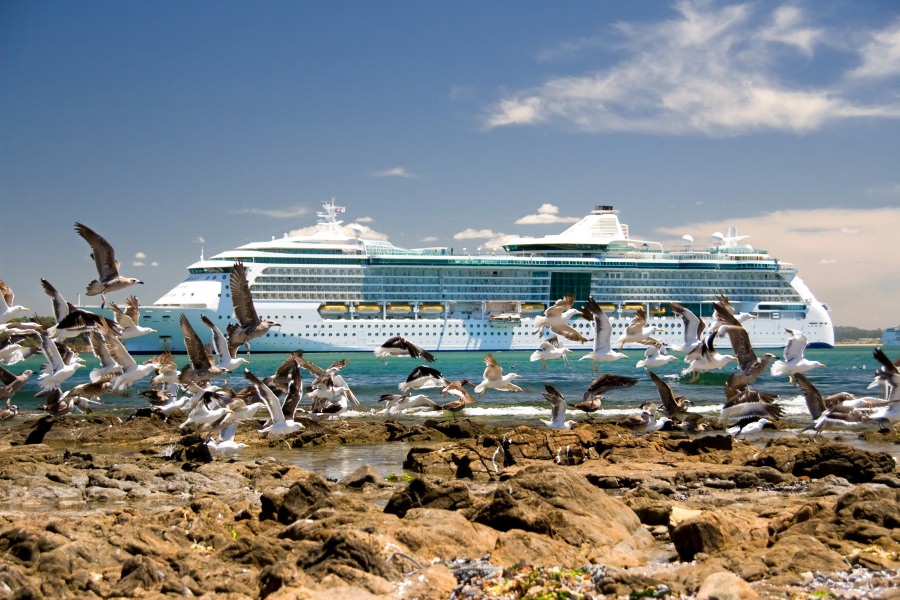 Crucero, Punta del Este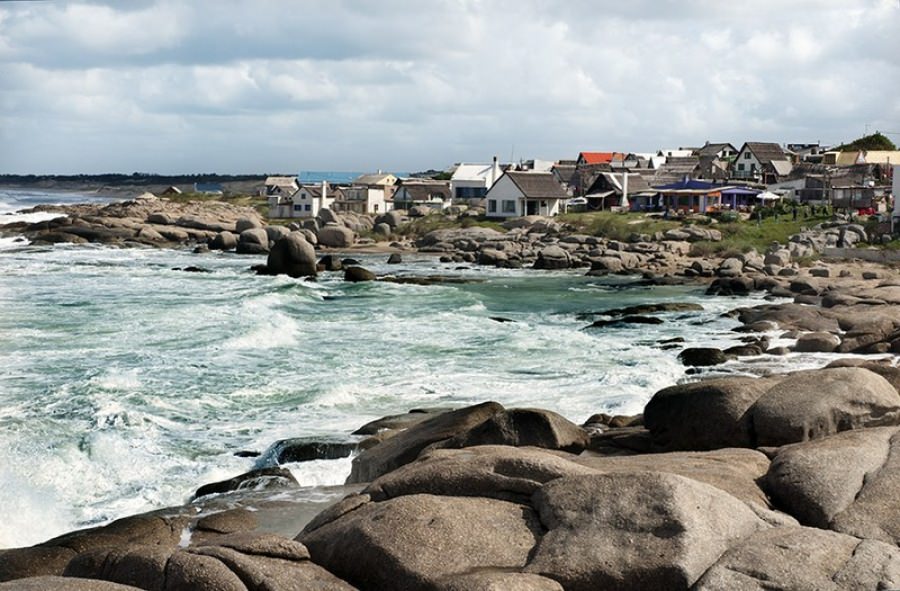 Punta del Diablo, Rocha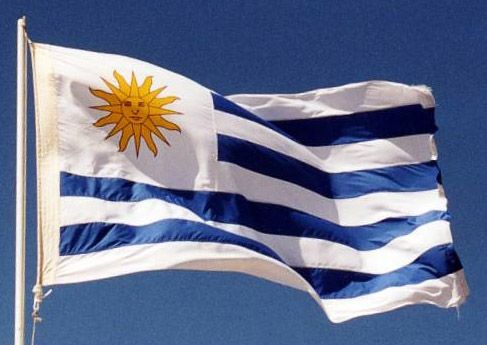 Bandera, Uruguay